Posted by jimi on November 17, 2010
I'm tired and inspired.  I guess I can be both at the same time.
After giving up countless hours of primetime television while  in high school (back when tv was actually good) studying to get into the Air Force Academy, after working my butt off to graduate, after giving my time and energy towards the defense of this nation during my service in the Air Force, I never thought I would find myself here.
I'm not an ex-soldier talking about having to deal with gulf war syndrome or PTSD.    Thankfully.
No.  I'm dealing with something a bit more subtle and insidious.  Somehow, despite working so hard to fight for this country, the work never got done.  I…we seem to find ourselves  fearing more than ever before.
It's all because of those damn aliens.
alien
a-li-en  (a le en, al yen)
noun
1. An unnaturalized foreign resident of a country. Also called noncitizen.
2. A person from another and very different family, people, or place.
3. A person who is not included in a group; an outsider.
Aliens are ALL the rage these days.
Every day the news tells me, in one form or another, to be very afraid of the aliens
Mainly Mexicans and Muslims.
Supposedly one wants my job and health care, while the other wants to kill me for my freedoms.
Every single day, one way or another, the TV tells me this.
The message subtly evolves despite its consistency.  I remember there was a time we were supposed to be concerned with the adjective form of the word.
alien
adjective
Owing political allegiance to another country or government; foreign
It was during the Iraq campaign of 2002/2003 that France, or anyone else from "Old Europe" found themselves qualifying as an "alien" as well.
The health care "debates" of 2008/2009 eventually replaced the term "Old Europe" with "Socialist Europe".
Unfortunately, most of those who cried out "socialism" the loudest wouldn't know socialism, or its various forms, if it  slapped them upside the head.  Freedom Fries anyone?
Maybe it was my fascination, my virtual obsession with this irony that eventually led me overboard.
Sure, I've sometimes FELT like an alien lost in this world.  Who hasn't at least once?
But am I subconsciously turning alien into a "verb" in my life?
alien
verb
To alienate…  arouse hostility or indifference in where there had formerly been love, affection, or friendliness.
Looking back on things, I had no intention of doing this to anyone, nor did I have any clue I was doing it.  I felt like I was doing one of the most normal activities a human could do.
I wasn't being obscene, foreign, violent, crazy or silly.
I mean, I THINK crazy things sometimes. I mean who doesn't?
But on that first day I was at work, on the set of a Matthew McConaughey movie in Lynwood.  I still do some extra work on tv and film when it presents itself.  I showed up early as usual, and checked in with the production assistant in front of the Lynwood/Compton Jail.  I was there to play a visitor in the background of what I assume was a "visiting" scene, so I was dressed in jeans, t-shirt with a button down shirt over it.  I also had the signature gear of the Hollywood extra…the backpack and a lightweight portable fold-up fabric chair in corresponding chair bag.  Strapped to my arm.
Never know where you might be sitting, so a chair is good to have.
The production assistant told me to hang there by the catering tent until she got the other extras.
The entire time, there were two sheriffs seated in a police vehicle with the engine running.  They happened to be watching me while I was initially checking in, and continued to watch me wait for the next 8 to 10 minutes…
…until, that is,  the pa returned with the other extras, and I joined the line she formed as instructed.
Suddenly I hear someone behind me yell, "Hey!"
I didn't know a soul there, and for all intents in purposes, I was reporting in to work, and I really didn't believe anyone would be calling me suddenly except for the pa, and she was in FRONT of me, so I kept walking.
Once again, I hear this much louder, "Hey!!!!"
The last three of us turn around and look, but the it's VERY clear the voice is referring to me.   And the person calling  wasn't another production assistant or producer or even a catering guy.  NO…it was one of the sheriffs who had been watching me the entire ten minutes I had been waiting there, as instructed.
"Are you an extra?"
I was in surreal land.  I had been standing there for ten minutes, with a backpack and a fold-chair, after being told to do so by the pa in full view of this guy, and he was asking me whaa……?
"Pardon me please?" I said.
"Are you an extra?!" he says a bit more insistently.
"YES" I say…
"Wow…"I think to myself.
If I was such a security risk, why didn't he ask me that when I first arrived?
I had been standing there for almost ten minutes.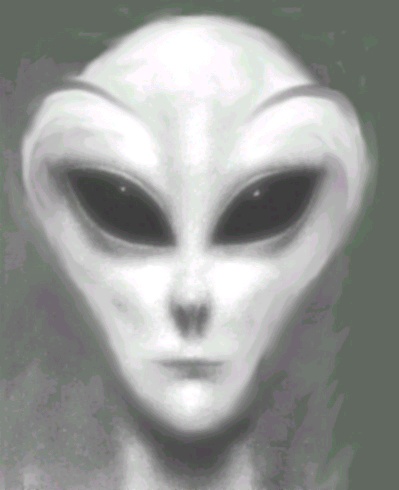 Just standing there.
For a moment, I have admit, I DID second guess myself, and pondered my actions over the last ten minutes.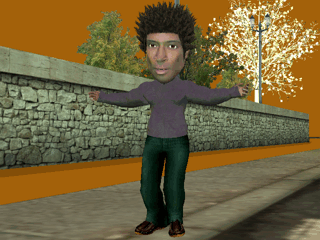 Had I been standing there, say for instance, yelling out irrational obscenities with an occasional gyration of the hips for good measure?
Well…no.  There was a day I might have thought about it.  But at work?  On an MM film?  Not my first choice creative choice and it just wouldn't have worked out.  No…I was just standing there waiting, as I was told.
Yet for some reason I had to be pulled out of a line with my co-workers to JUSTIFY why I was there.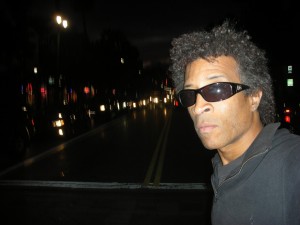 6 hours later, an hour and a half after lunch, I finally needed to go to the bathroom.  So I started the walk from our holding area in the auditorium, directly to the bathroom trailer in the parking lot.
I had already charted the most direct route there in my head, just in case that same officer was still outside waiting to ask me more questions if I dare walk astray in any way.
Unbelievably, I was about two thirds of the way to the bathroom when I heard…
"HEY!"
There was a grip-guy off ahead to my left, and like de ja vu, I was waiting for him to respond to whoever that was yelling behind me.  After two seconds, just as I was noticing he wasn't looking up at all from texting on his phone, I ONCE AGAIN hear, "HEY!!!"
For just a moment, the lower half of my body felt just a little heavier than the upper as I turned around to see a set security guard walking towards me.
"Are you an extra?"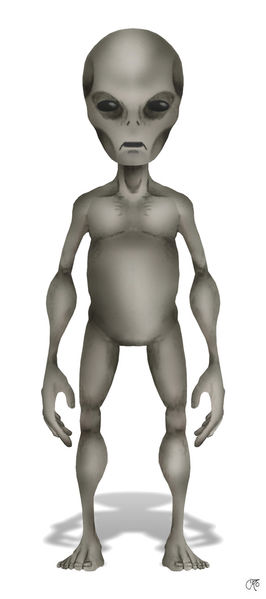 I've been on set almost 7 hours now, AND lunch has happened which is a pretty communal event on a film set…you pretty much see everyone on set at once… yet I'm being stopped again on site as I go to use the friggin bathroom?  Really?  Really now????
"Huh?"
"Are you an extra?"
"Ahem… YES!"
"Oh… Okay"
By this time, if there is such thing as an "Irish temper", mine was beginning to surface, and I'm sure my face was beginning to get red.  I quickly found my diplomacy voice.
"Is there anything else that you need from me," I asked?
"Uh…No"
"No, really… Is there something I should have.  Do I need to be wearing a wristband, or a t-shirt of some kind?  Do I need to have an escort while on set ?  You need to tell me if I need something else while walking to the bathroom, because I'm at work here and this is the second time I've been stopped and asked to explain myself.  Are you sure?"
"Uh… No"
Neither of these incidents happened near the entrance of the jail, but in the parking lot in front.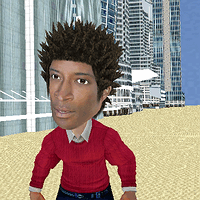 And I wasn't doing something weird like jumping up and down doing crazy facial expressions and vocal exercises.
No…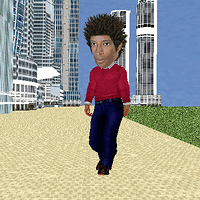 I was just…walking.
Later in the day it was obvious they weren't going to use us in the scene, and we were waiting in the courtyard out front to see if we were returning the next day.  I sat there watching  a beeline of people walking in and out of the jail entrance, some visiting, some reporting in, some checking out, all like it was a flea market entrance or something…but with no one carrying anything.
Certainly no folding chairs in sight.
The feeling of being an alien in an alien environment compounded.  The line I witnessed, walking in and out of the sheriffs office as if on auto pilot, seemed to flux between unfortunate sets of circumstances and subjects caught up in a well oiled system.
That explained it.  I was a fish out of water, and I just didn't know how to walk…er, correctly.
And as a result, I…"alienated" the sheriffs AND security in the same day…by making them feel like they were 1) …an unnaturalized foreign resident of a country.
I felt much remorse, and vowed never to do that again.
But two days later, I found myself in Commerce…doing it again.