Posted by jimi on November 17, 2010
Last post, I described how  I found myself unintentionally alienating security while at work.
alien-nate
verb
1. To alienate…  To make another feel like they are…2. A person from another and very different family, people, or place.
That happened on a wednesday.
Two days later, I was getting OFF of work.  I do part time  info tech on the side, and that day after our job my co-workers dropped me off  at the bus stop.  As often happens when I don't have a chance to plan, I got to the stop just as the bus was leaving.  Another would be there in 20 minutes, so I crossed the street to find something cold to drink.  It was a really hot day.
As I was walking east on the sidewalk, I all of a sudden see a sheriff's car to my left, with its red and blues flashing "pulling me over".
I can't say I've ever been pulled over before while WALKING, but part of my ass fell through the floor as I realize, YES, this is happening…I am being pulled over while WALKING.
I mean thank God I hadn't followed my initial instinct and spontaneously started gyrating loudly dong Chris Tucker doing Michael Jackson ala Rush Hour with like firecrackers or something.  That's usually what I like to do when I  suddenly find myself bus-less and stranded in the middle of Commerce.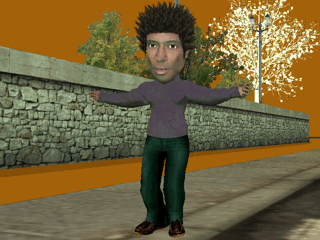 But I didn't because I can see how that might be disturbing to most people…especially while outside the general Hollywood area.
Before I know it, one is telling me to put my hands on the hood of the car while she is taking stuff out of my pockets and throwing them on the hood.  The other officer has since taken my backpack, and he's searching it.  She keeps asking me if I got out of a car with a "couple", and I'm doing my best to answer he questions truthfully without somehow incriminating myself.  I was in a car with three co-workers, yet there were a "couple of guys" in the back.  I got out of it.  You mean a couple of guys?  A married couple?  One having a fling?
By now I'm sitting on the curb of the sidewalk, feeling a huge sense of remorse.  Once again, no matter how hard I try, I'm alienating others around me…this instance by being a 2) person from another and very different family, people, or place.  I guess I couldn't ignore the fact that on the corner of Telegraph and Garfield in Commerce, CA, where all of the people within eyeshot were either latino or asian, I was bound to be the one most likely responsible for whatever criminal activity was going down in the area, and stopped regardless.
Once again, no matter how hard I try, I'm "alienating" people again.
With the sounds of the radio and car exhaust in the background, I was relieved to eventually overhear her say to her partner, "I really don't think this is the guy."
Soon the other sheriff found my uneaten Starbucks orange-cranberry scone from earlier, and my bookmarked paperback copy of Howard Zinn's, People's History of the United States, and was forced to confront the fact that "alas, I was NOT the black man they were looking for."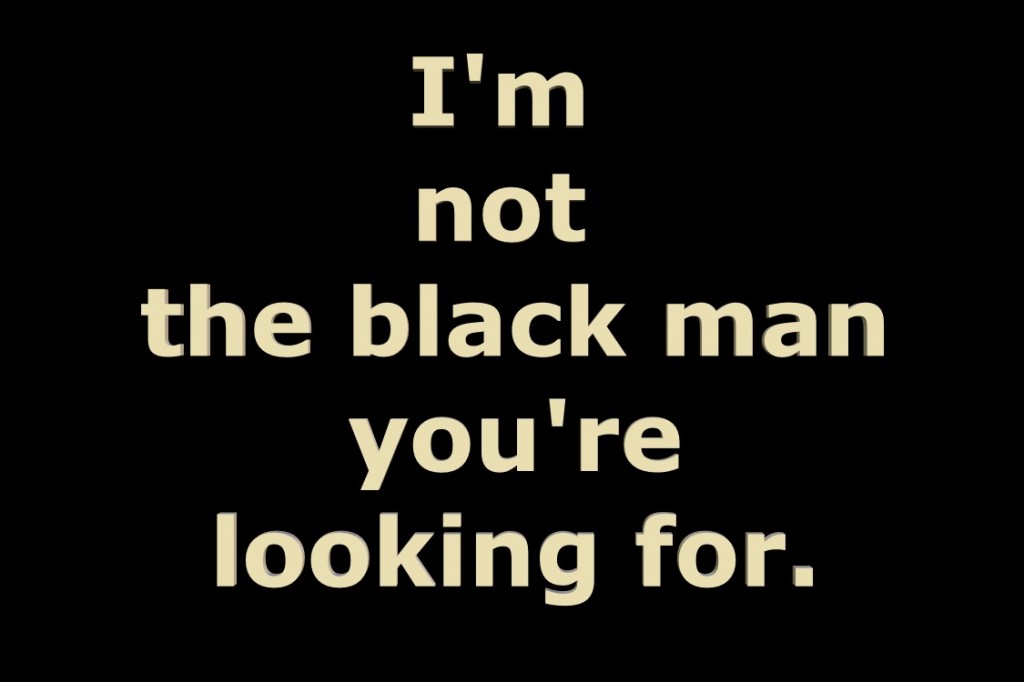 Okay… Let me clarify something in the middle of my sarcastic, slightly paranoid rant.
I am pro law enforcement.  I have military and law enforcement background in friends and family.  I don't have a personal beef at all.  Sure, in Spokane, Washington I was pulled over while driving several times where I wasn't doing a thing wrong.  They saw my registration and military ID, and then just told me to have a nice day…but hey…I was in Spokane!  There were several Chinese restaurants on Division Ave when I lived there.  That many Chinese restaurants and no Chinese people?
That really followed me…
But I digress.  The point is that it was very strange remembering how just two weeks ago a tourist mistook me for Lenny Kravitz , and now I was sitting on a curb while the guilty "black" guy was still on the loose.
All in all, these officers were very polite and apologized for inconveniencing me….  I'm quite grateful they very professional, and that they weren't into an abusive version of the  Compstat model of policing.  I've read horror stories where one like myself would have been taken in to the police station anyway.
Yet the moral of the story was loud and clear.  I need to more realistically embrace my identity.  I'm an alien in and alien land, guilty of alienating people wherever I go…even while WALKING.
Or maybe not.
I was just in the wrong place at the wrong time, which in this case meant I shouldn't have been where I was when I was.
Wait…I thought this "making a living" thing was supposed to be a GOOD thing?  I'm so confused.